Kohl & Company CPAs

Jun 01, 2020
Many small businesses are struggling to keep their companies running in the wake of COVID-19. If you're looking for relief from the financial strain of this pandemic, this blog outlines a few options available to you.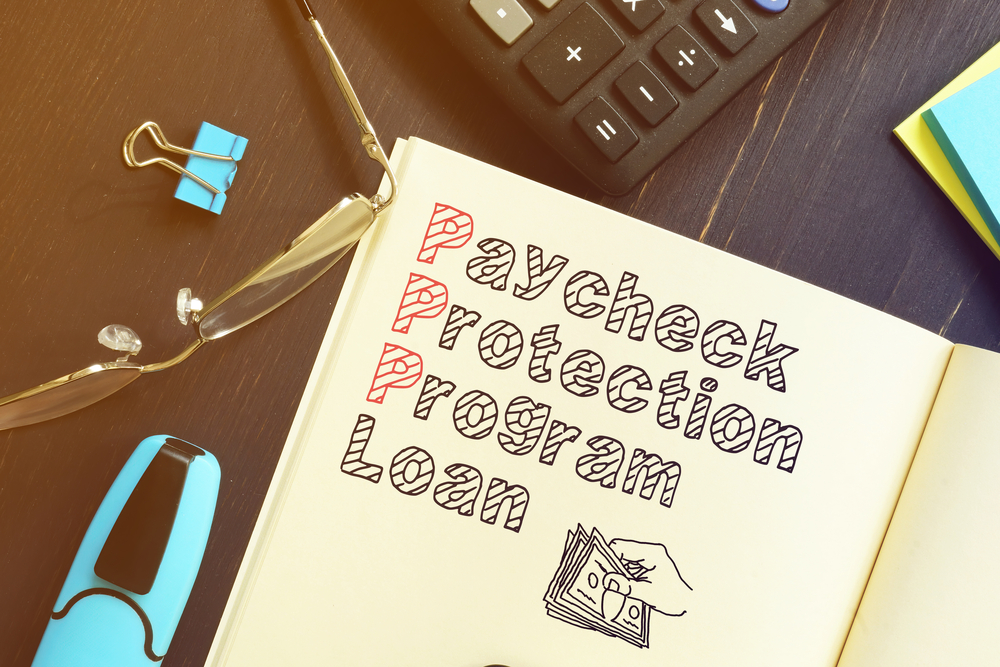 The COVID-19 pandemic has impacted the world in a way that few things ever have, causing entire countries to grind to a halt. But even as restrictions began to loosen and case numbers level out, the economic impact of this virus will last for quite some time. This is especially true for small-business owners, who are struggling to find a way to help their business survive after being forcibly shut down for months. If you haven't yet explored these relief options that the government is offering to prop up small businesses, we suggest doing so as soon as possible. If you would like advice on which option are best for your business in particular, feel free to contact one of our expert business accountants.
Paycheck Protection Program
The Paycheck Protection Program (PPP) is an expansion of the SBA 7(a) loan program intended to help businesses retain and continue paying their employees during business closures. If the loan you receive is used to pay for payroll and other immediate business expenses such as rent, utilities, and mortgage interest, your loan will be entirely forgiven. Note that at least 75% of the forgiven amount must be used for payroll, and you must also keep all employees on the payroll for eight weeks to have your loan forgiven.
You can apply for the PPP through any SBA 7(a) lender, a federally insured credit union or depository institution, or any Farm Credit System institution that is participating in the program. Other lenders may be able to provide these loans as well if they've been approved and enrolled in the program. Check with your local lenders to see if they are participating and get more information on applying for PPP.
Economic Injury Disaster Loan Emergency Advance
New eligibility guidelines make this loan available only for agricultural businesses. This includes any businesses engaged in food production, ranching, fiber production, raising livestock, aquaculture, and any other agricultural-related industries outlined in section 18(b) of the Small Business Act. This loan is also given through the SBA and they are encouraging all eligible businesses with 500 employees or fewer to begin preparing their applications as soon as possible.
The EIDL emergency advance provides up to $10,000 of disaster relief for businesses experiencing temporary economic difficulty, and will not have to be repaid.
SBA Express Bridge Loan
For those who currently have a business relationship with an SBA Express Lender, you can qualify for up to $25,000 to bridge the current economic gap many companies are experiencing. These loans have a fast turnaround time, which may help you get by while other, slower financing options are being processed. Unlike the options above, however, these loans will need to be repaid. For example, if you're waiting on the EIDL emergency advance, you can get an express bridge loan and repay it in full or in part when you receive your EIDL funds.
SBA Debt Relief
The SBA debt relief program is not one that requires businesses to apply. Rather, the SBA will automatically begin making payments of principal, interest, and associated fees for all current 7(a), 504, and Microloans and will continue making those payments for six months. This does not apply to PPP or EIDL. The following guidelines also apply:
SBA will begin making payments with the next payment due, and will make those payments for six months, so long as the loan is not on deferment.
If the loan is on deferment, SBA will make payments beginning with the first payment due after the deferment period has ended, and will do so for six months.
If the loan is made after March 27, 2020, and fully disbursed before September 27, 2020, SBA will make payments beginning with the first payment due on the loan and will do so for six months.
If you made a payment on a loan after March 27, 2020, your lender should have informed you that you have the option to either have the payment returned to you, or to apply your payment to further reduce the balance on your loan after SBA's payment.
If you have any questions about this form of debt relief, you should contact your lender directly.
We hope one of these four options will help to keep your business up and running through these difficult times. If you need further assistance with managing your business's finances, such as balancing your books or adjusting your business's budgets to accommodate current circumstances, please reach out to us. Our professional business accountants and bookkeepers have the experience and knowledge you need. Give us a call today.